SAC Capital accelerates with the best and enjoys a long-standing reputation as a corporate finance specialist. We have been a trusted adviser to our clients and partners since 2004.
In January 2021, SAC Capital entered into a capital and business alliance with Resona Bank Ltd which further burnishes the reputation of SAC Capital as a growing reputable and reliable independent investment banking firm in Singapore.
SAC Capital's team of senior professionals delivers a wide collection of services in Catalist Sponsorship, Capital Markets solutions, Financial Advisory, Mainboard & Catalist Listing services, Mergers & Acquisitions, Research and Fund Management.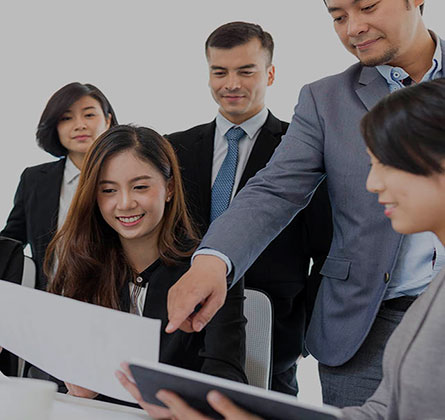 Our experienced and best-in-class practitioners deliver independent and innovative thinking on complex challenges. We are focused on achieving our clients' objectives and delivering good companies to the market and good value to investors.
You are in safe hands when you work with SAC Capital. We take pride in providing quality counsel and ensuring our projects stay on a steady course at all times so that our clients and partners enjoy a peace of mind. We take pride in building uncompromising and long-term relationships with our clients and business
As a testament to our focus, commitment and perseverance towards the well-being of our clients, we enjoy a high rate of success in our deals. As a result, we are firmly anchored on a focused customer base and long-term partnerships formed over the last 17 years, which we are determined to build on for the future.
With a focus on the future, we are always looking forward and deliver new ideas and fresh perspectives. With our full suite of services, we have our sights firmly set on growing into a premium investment banking firm.